Internet Marketing Fundamentals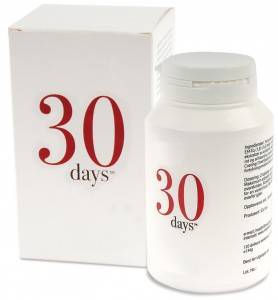 In our industry it is becoming more and more difficult to determine noise from actual strategy. Many so called experts and gurus perpetuate a sense of higher understanding of what is Internet Marketing. The truth is… we all have different approaches, and the only thing that should matter is how it affects businesses bottom line. Simply, results are driven and measured by increase in sales, donations and/or attendees. We want to take a step back and bridge the gap between analytics and actual results, by educating clients and agencies in Internet Marketing Fundamentals.
But we rank #1 for XYX, and Traffic has tripled
And sales have gone up by how much, you say? Oh, you didn't say? This is a common approach we see in our industry with Agencies of all sizes claiming to excel in SEO, Social Media, and Inbound Marketing. It's an easy way to justify the monthly retainers that go along with these strategies, particularly when a client is just acquired. But why, do agencies feel an urgency to demonstrate results to clients?
Ignorance on all fronts
I'm going to drill this down to one word, DATA. Clients and Agencies need to understand that Internet Marketing like any kind of marketing is based upon data, and the more data you have the more effective the strategy becomes. Marketing in itself is a living organism that requires bathing and massaging to reach goals. SEO for example is heavily based on data, the more data about your company that is released positioning it as an authority in it's field, the more likely you are to organically rise in search results.
Any fool can know. The point is to understand. – Albert Einstein
I guarantee that there are no guarantees
I beg of agencies to not be the product of our destruction, by offering guarantees. In Internet Marketing, THERE ARE NO GUARANTEES. By giving them you are creating a false sense of expectations for the client, which then creates distaste when you do not deliver. Competition, trends, news, and even acts of god can derail any strategy, even online. This is why, we our starting 30 days of Internet Marketing Fundamentals.
What do we want?
We want to educate our clients, businesses and agencies. We feel that there is too much noise and misconceptions on how Internet Marketing works. We are calling on our expertise and other experts in the industry we've had the pleasure to work with, and challenging ourselves to describe the fundamentals of Internet Marketing in a way that is digestible by all. In the next 29 days, Alcantara Media will lead the effort into making this a reality. We plan on releasing strategies, techniques, and methods we use on an every day basis for our own clients. Transparency is important, and this is something our industry is lacking.
In the following 29 days, we will have experts in all fields of Internet Marketing giving you free advice on the following subjects:
Search Engine Optimization
On-Page Optimization
Linkbuilding
Content Development
Local Search
Social Media Marketing
Inbound Marketing
Google Analytics
Viral Video Marketing
Pay-Per-Click
Workflow
E-mail Marketing
Let us know below what you think of the Industry and its current path.