Nowadays it is difficult to operate a business without a website. More people use search engines to find businesses than they do looking at the local ads or Yellow Pages (When was the last time you picked one of those up?). Businesses are looking for an affordable way to have a website without any of the hassle and it all boils down to how you select a designer and how you can prepare yourself before paying a dime.
What do I want?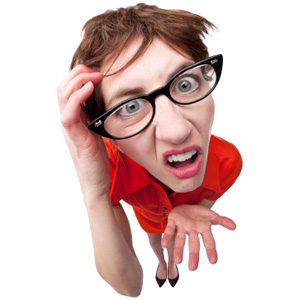 If you can provide a designer all the details of your expectations then the designer can quote you correctly from the start. A lot of times we run into clients who have an idea of what they want but don't provide enough requirements at the beginning, this leads to costly changes at the end. We recommend you figure out the next 5 things before contacting a web designer.
What are my favorite colors?
Simple right? Wrong! Color is very important because as much as it needs to appease to your client's it also must be aesthetically pleasing to you. You cannot promote your own website if you do not enjoy it. Knowing the colors you are interested in gives the designer a guide and lowers his risk of not appeasing you, thus helping you get a better price.
Do I want to manage my content?
With the introduction of Content Management Systems, it has become easier for designers to give the power of content creation to the website owners. This is less costly for the owner as he/she does not need to contact the designer for every change. The use of CMS like Drupal, WordPress, Joomla give you easy to use administration tools to manage the website without having to call the designer. Also, keep in mind, CMS allows designers to find template/themes that are ready for consumption and require less work. Custom HTML/CSS work will cost you a lot more.
What is my time expectation?
You need to know by when you need your website completed. If you have a tradeshow coming and want to have a flashy website to show then you can expect to be charged a premium. It is always better to plan ahead and give a designer ample time, allowing them to creatively work with you in making changes.
Who's going to be hosting my website?
It is important to know where you are going to be hosting and if you have the knowledge to maintain the hosting. If you do not know then a lot of times it is better to host with the designer, primarily because it gives him/her more control over the project and easier to provide maintenance such as backups and indexing databases. Also, most designers already have hosting accounts which allow add-on domains, allowing them to give you a better deal on hosting than any other hosting company.
What is my budget?
We get asked all the time, "we'll how much do you charge?" The answer to this is always "It Depends". Designers know how much their time is worth but they are always open to negotiating a project to meet the needs of the client, assuming your budget isn't free that is. It is important to make a realistic budget for your website; this is something that is going to represent your company and demands as much attention as you apply to your business on a regular basis. Don't be cheap, because you'll get cheap quality.
Who are you?
Be aware that not all designers are created equal. Always ask for a portfolio of a designer's work and checkout the websites they claim they've worked on. Many times, website owners allow designers to cosign the footer giving credit to them. If you see a different cosign or none at all, this design may not have been created by him/her. Also, don't be shy to contact the site owner's for testimonials of working with the designer. Just like you do a background check on an employee before you hire him you should do a similar due diligence with a website designer. Use this as a marketing bargain, new designers are not bad for you to work with as they are starting out and you can get great prices with them but also be wary, nothing overwrites experience.
How much and why?
No one works for free and designers in particular are not inclined to touch a project if there isn't a deposit. So why not offer them a full paid contract? This gives you power over the price as you are paying for the work to be rendered immediately. Designers see this very seriously and usually push the project to number one on their priority list as they have already been paid. Be careful with non-refundable services however, this may backfire on you if you are not happy with the work. As said in the latter due diligence is key to finding an affordable designer.
So what do you think? What are some of your stories with looking for designers?