Linkbuilding is an interesting aspect of SEO, being one of the major components of determining authority on the internet. The more back links your website has with specific anchor text, the more likely your website will rank better than your competitors assuming the On-Page and Structure of their website is similar to yours. Today we are going to talk about one of our favorite linkbuilding methods, slideshares!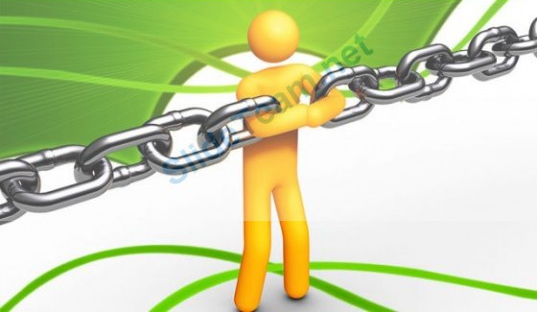 When doing a slideshare for SEO you must focus on an effective message. Each slide needs to be captivating, so the viewer/reader will click further and follow the link we've built. The information needs to be clear and concise; if you put too many words in the slides it will bore, losing the attention of the reader. Here are three aspects that you must always consider when building your Power Point and putting it up on Slideshare.
Content is Queen!
Content needs to be relevant, this means people want to read and engage with a new, interesting and compelling message. The content needs to be easily digestible, because a power point is made up of multiple slides, each slide needs to contain snippets instead of the whole shebang. Exciting and empowering content transfers into share-ability and click-through to the links we create.
If a picture says a thousand words, what does a slideshare say?
A picture says a thousand words, a slideshare says ten thousand. Images are key to make the slides appealing for the reader, this is why we've seen much higher conversions on multimedia content. Images on slides make the presentation digestible and engaging, as they should relate to the topic at hand. There is an element of balance that you must be aware of, however. Slides should contain images but they should not be overwhelming as the core information is what the user wants to see. Too many times have we seen slides that are just images, each and every one. This is ineffective.
Leaves fall from trees
At times you will find yourself not having enough to say or too much, this is why an outline is important. Plan your presentation out from start to finish. Understand how many slides you want to create first before even considering the topic that the slide will target. We've seen that presentations between 10-15 slides are very effective for driving traffic and share-ability, assuming the content is compelling.
Here is an example of a simple slideshare we did for a client:
Slideshares are a very effective way to build links, we'll be discussing other strategies in the coming days as our 30 days of Internet Marketing Fundamentals continues.
Let us know below in the comments if you used Slides in any creative ways for SEO.