Today for Day 2 of 30 days of Internet Marketing Fundamentals, we will be discussing search marketing, particularly the three aspects of it, and why it's effective. Those three aspects are, Organic, Local, and Paid Search. The reason they work? Well it's direct marketing, essentially this means that the people who you market to are looking for your product/services, since the results that come up, are closely related to the keywords being searched.
Organic Search
Organic search consists of the results that come out on search engines when users query (look for) particular keywords. The reason that this is called organic is because you do not pay for these results, or better described, you do not pay for the position you are displayed in these results. Even hiring an agency that specializes in this type of search marketing  does not guarantee that you will get in any specific position in search. Organic searches are competed for by becoming an authority in the keywords/topic you are targeting.  Agencies create strategies for these results by On-Page Optimization and link building. This is how organic results show on google: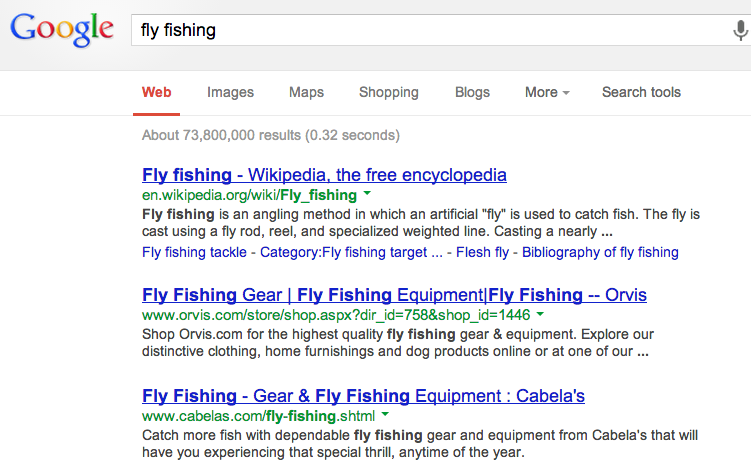 Local Search
Some things that are looked for online consists of services and locations that users are looking for locally. Google and search engines determine this by the way the search is carried on. For example, service based businesses such as painters, locksmith, and attorneys are types of services that are looked for locally. Search engines are aware of this and results are displayed based upon the location from where the user is searching, with the results shown indented with the businesses Address and Phone Number. The results are also usually accompanied with a map of options for users. Local search is also competed by good on-page optimization and link building, but more importantly local/regional directory submissions matching the address where the company is located strengthen the results.

Paid Search
Exactly as it sounds paid search are results that you pay for. There are usually two ways you can pay for these results, you can pay every time someone clicks on a link you designate or you can pay for every time someone looked at your link, also known as impressions (usually paid per thousand). This kind of search works by bidding on keywords and depending on the competition and budgets, your result will show. Pay Per Click (PPC) is effective because it shows at the very top of search results, however many internet users are aware that these results are ads and skip over them. This is why it is important that your ad campaigns is being managed by a company that knows how to increase conversion and lower costs. On Google, ads show on the top and right of the results page. They may also show through partner sites and ad networks.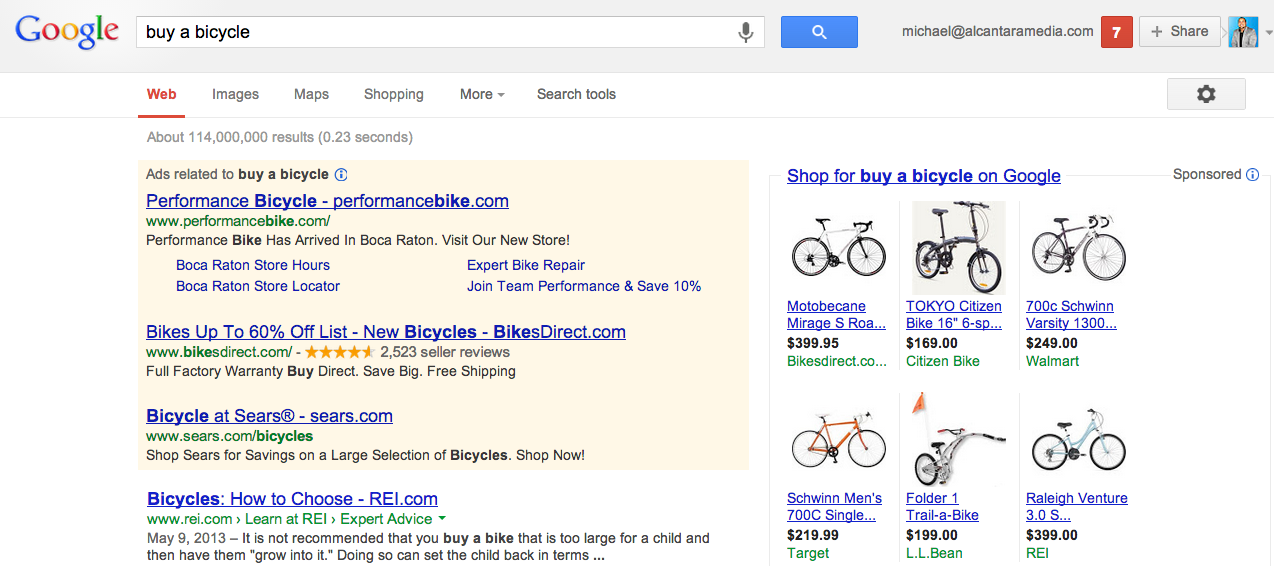 Which is better?
One isn't better than another, in most cases these methods of search marketing are more powerful used together. For example, if you hire an agency to build an organic strategy focused on multiple keywords that relate to your business, paying for these keywords via a pay per click campaigns, empowers the authority factor in the organic results.
We'll be discussing these methods in more detail in the coming weeks. Be sure to bookmark the blog or follow us on social media to get the latest.
Have something to add? Make sure to comment below!